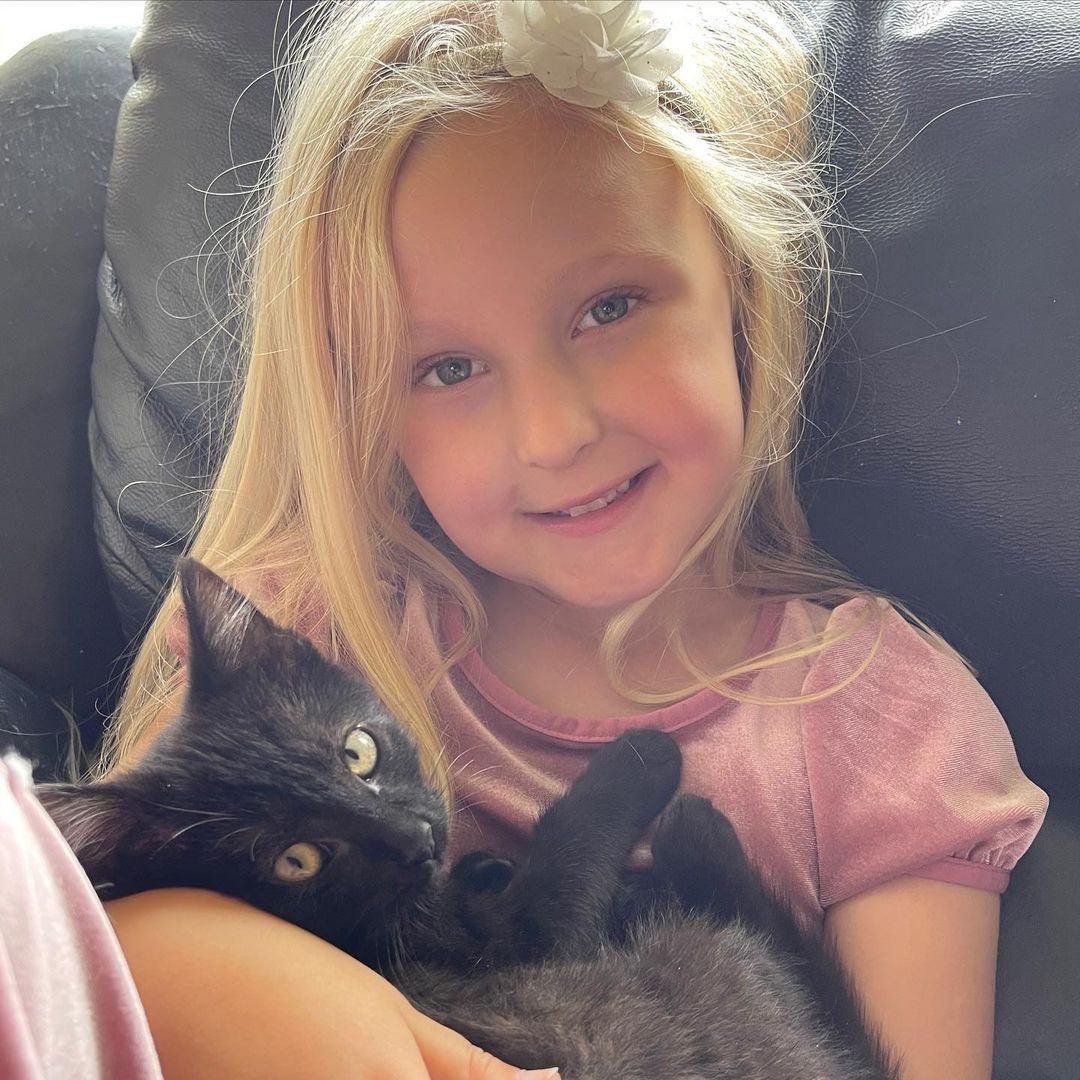 Maybe the secret to surviving any form of loss and pain is to lean harder into love. To open our heavy hearts, to make more room in them, to pull out a chair and invite someone to sit and stay, and to keep giving ourselves away. 
It feels counterintuitive since pain often makes us want to do the very opposite. It makes us want to withdraw and lock the door. The loss is too great, it seems, to think of opening ourselves up to the possibility of experiencing that again. 
This is not our kitten by the way. He belongs to my mom, and we all find ourselves lost in all the cuddling and gushing over this 2-pound little creature that used to be named Jelly Bean. **more gushing ** 
Sue Monk Kidd wrote in The Secret Life of Bees that, "every little thing wants to be loved." 
Yes, indeed. We were created to love and be loved. It's what breaks us and what heals us. What irony. 
Every little thing. 
Every big thing. 
Every broken thing. 
Mended by love. 
Perhaps it's the antidote to our suffering. I'm not saying it erases the grief, but the loving part reminds us of why the loss hurts so much in the first place. And through the loving, our hearts are reminded that it's worth it. 
If you're hurting, go find something or someone to love because every little thing wants and needs it, whether they realize it or not. 
And the prickly ones that seem to refuse it? Keep loving. They need it the most. 
Love and loss will crack you wide open for sure. If "grief is love with no place to go," well, I can't accept that. I will find an "every little thing" that needs it. 
Let's find places for our love to go.